Christmas has been so amazing and wonderful for me, and I hope it was the same for you, all my dearest friends. <3 I hope God blessed you and continues to on this holy day of days, and has given you the gift of family and friends.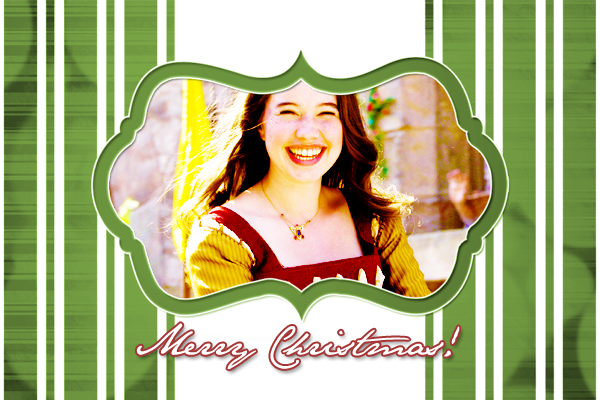 Christmas is "over", but never in our hearts for the spirit of the season should live on for the next 365 days until this enchanted time returns and once again we celebrate the coming of the
little one
; the one who might be small in stature at this time, but is our everlasting Lord and Savior.
Family has always been what makes my Christmas, and this time was no different. The laughter and joy of presents, one at a time in rounds, are unwrapped and the gifts inside reveal. It's hardly a mystery why it's our favorite time, and surrounded by my family, whether I get that special thing on my list or not, makes the day more than worth the year round wait.
I
might
have some pictures for you, if you'd like, of some of the gifts I got. But until then....MERRY CHRISTMAS! <3