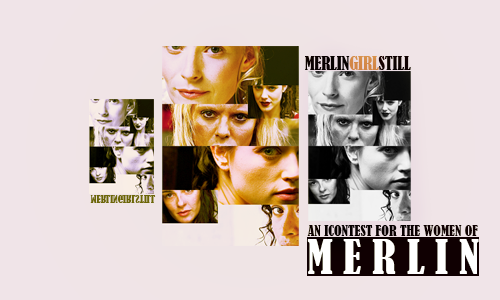 Come join the lovely community
merlingirlstill
!
Right now they are in need of entries for two challenges and it would be lovely if someone could pitch in! <3
Challenge #93 - Out of Character,
where you icon out of character images of the ladies from Merlin, might be cancelled if they don't get another entrant.
You can check out the info for the com
here
.
It's so very much fun and the challenges are generally pretty inspiring!